In the heart of the Windy City, there exists a culinary haven where the aromas of Italy waft through the streets of Chicago. We are not just a restaurant; we are an Italian fresh pasta delivery and takeout establishment that brings the flavors of Italy directly to your doorstep. Allow us to take you on a journey through our Italian kitchen, where every dish is a work of art, and every meal is a celebration of authentic Italian flavors.
Pasta di Napoli Italian restaurant is staffed by friends and family. We start with authentic Italian fresh pasta recipes and make them our own by working with what is fresh seasonally in our area, using local items when possible.
To truly appreciate our restaurant, one must understand the essence of fresh Italian pasta. Italian cuisine is renowned for its simplicity, quality ingredients, and the passion with which it's prepared. We bring this essence to Chicago through our delectable pasta creations.
Our story begins with a vision – a vision of making Italian cuisine accessible to everyone in Chicago. We started as a family-owned restaurant with a simple goal: to serve fresh, authentic Italian pasta that transports diners to the charming streets of Italy.
At the core of our menu are our freshly made pasta dishes. From delicate strands of spaghetti to the rich, comforting embrace of pappardelle, each dish is handcrafted with care.
QUALITY INGREDIENTS
We focus on Italian food like homemade pasta, seafood, salads, panini, appetizers, desserts, and daily specials, all crafted with quality ingredients. Our menu includes modern and original interpretations of fresh pasta, seafood, chicken, and other traditional dishes. Our philosophy is to use high-quality ingredients from local farmers, and green, unaltered products whenever possible.
FRESH DISHES
Everything served at Pasta di Napoli Italian restaurant is made in-house daily – from the sauces to the pasta dishes, appetizers, seafood, panini sandwiches to the salads and desserts. You won't find prepackaged or frozen foods served at Pasta di Napoli anywhere. If you have any special requests such as a food allergy or need extra containers or seasoning, please let us know.
ONLINE ORDERING FOR PICKUP OR DELIVERY
Ordering online is easy! For delivery or pickup, you're always only a click away from Pasta di Napoli's delicious Italian dishes. Simply choose your location and enjoy the convenience of our restaurant's online ordering. If you want your food to be delivered hot and as quickly as possible, please order directly from Pasta di Napoli. We offer a speedy delivery service.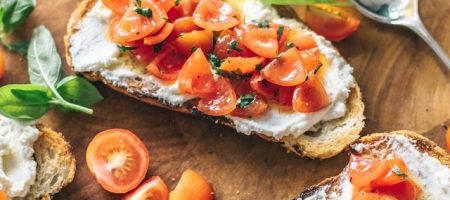 Specialty dishes include perfectly prepared pasta dishes using the finest imported and local ingredients, homemade risotto dishes, shrimp, seafood, panini and homemade desserts.
We take pride in our signature dishes, each one a masterpiece of flavor. Whether you're savoring our creamy Carbonara or indulging in our beef ragu, our specials are a testament to our dedication to culinary excellence.
Enjoy the convenience of our pasta delivery service. With just a few clicks, you can have a gourmet Italian meal delivered to your doorstep, ready to be savored in the comfort of your own home.
For those on the go, our takeout service allows you to pick up your favorite Italian pasta dishes quickly and easily. It's the perfect option for a delicious meal on a busy day.
Behind every dish is a team of passionate individuals who share a love for Italian cuisine. From our skilled chefs to our friendly staff, we are committed to ensuring your dining experience is nothing short of exceptional.
In the heart of Chicago, our Italian fresh pasta delivery and takeout restaurant stand as a tribute to Italy's culinary heritage. We invite you to explore our menu, savor the flavors, and embark on a culinary journey that will transport you to the heart of Italy itself.